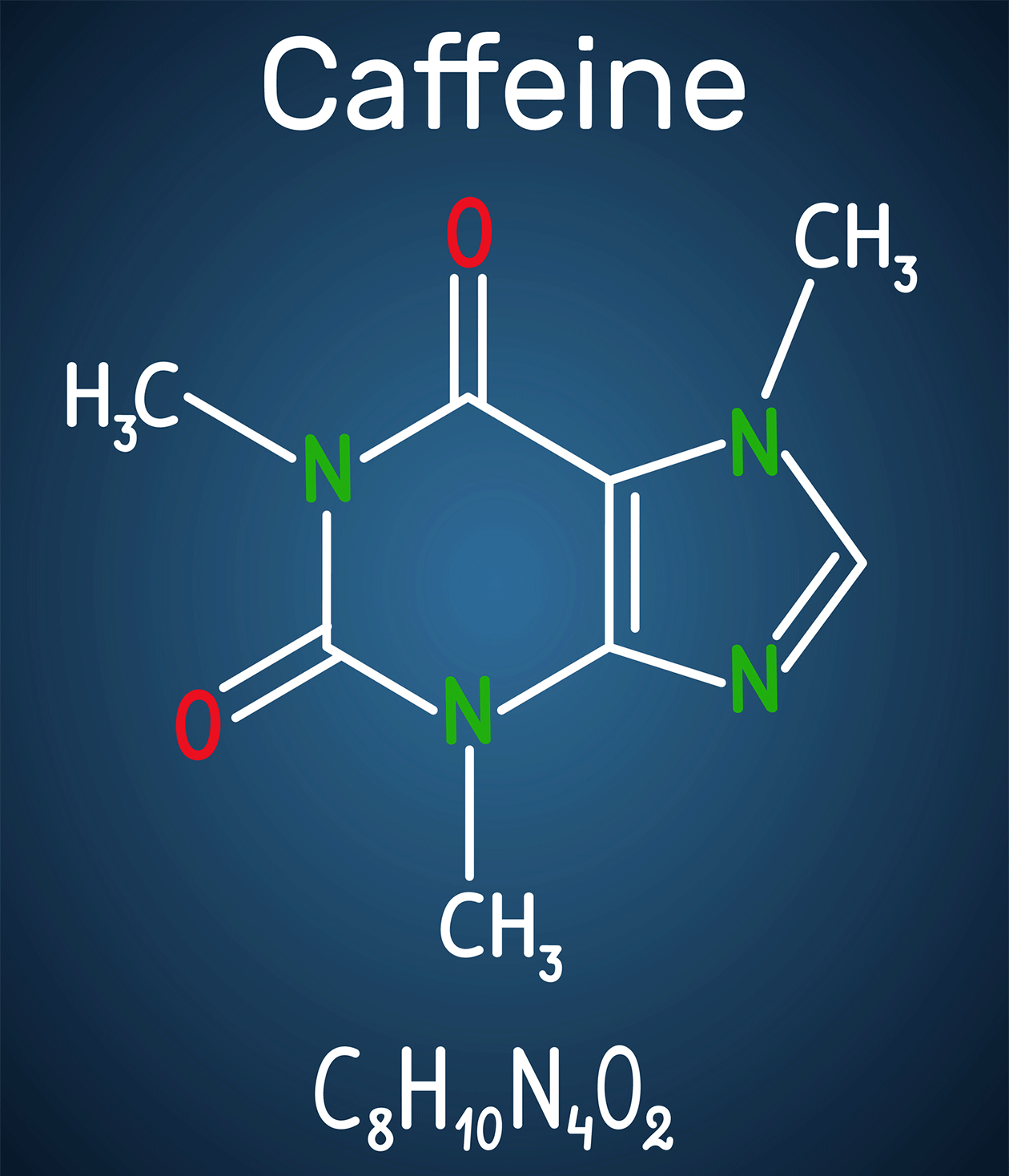 Caffeine-Free
Caffeine-free - it's a key reason why the western world drinks infusions.
But what is caffeine and why should we be caffeine-free sometimes instead of supercharging?
It's an organic compound. It stimulates the CNS, a cognitive enhancer in fact [& why students drink more coffee at exams]. Proven to enhance physical performance too. But many can correlate insomnia with caffeine taken too late in the day and too much is considered bad for the health.
Here's a fascinating thing - caffeine's feisty role in nature is unsurprisingly brilliant too - it's found in leaves, nuts [e.g. cola], seeds and fruits. Why? It can protect a nut from being eaten by a predator. Persuade a bee to pollinate. Stop a competing plant from germinating.
Reason enough to try caffeine-free!
Chamomile with Rose Buds Infusion Pouch 50g
Net Weight: 50g
The soothing flavours of whole chamomile and rose buds are combined in this unusual infusion, an ideal evening blend. Gorgeous sweet perfume aromas with hints of apple and a delicate golden honey-sweet liquor.
A unusual, lovely combination of whole Egyptian Camomile flowers and whole Iranian Damask Rose Buds, creating a fragrant and golden infusion.

We source whole chamomile flowers grown in the lush oasis of the Nile Delta - generally accepted to be, and certainly with our agreement, the home of the world's finest chamomile.

The ancient Egyptians first cultivated chamomile, using it to honour the gods, embalm the dead and cure many illnesses, including as a cold remedy. Not surprisingly, the Roman used it medicinally too.
We've chosen the finest Persian Damask Rose Buds available, which will you transport you directly to the awe-inspiring mountains and deserts of its native Iran.

Grown in the temperate foothills of mountainous regions, the rose buds are collected in early summer and dried using traditional methods. These wonderfully fragrant, delicate preserved young rose buds contain a high concentration of vitamin C and like many long-drunk infusions, it is thought to have medicinal benefits, including digestive and calming properties.
A visual feast of mustard-yellow chamomile and deep pink rose buds.

A golden colour liquor with a hint of pink - we recommend a glass cup to enjoy the colour to it's maximum.

Familiar notes of apple and honey from the chamomile, elevated with a light perfume-like rose aroma.

Naturally caffeine-free, it's a truly luxurious infusion for a pot after dinner with guests or to indulge by yourself.
2 GRAMS (3TSP) PER CUP (200ML)
200ML OF WATER AT 90ºC
3 MINS BREWING TIME
Chamomile Flowers, Natural Rose Buds
Store in a cool, dry place avoiding direct sunlight and strong odours. Once opened, store in an airtight container and consume within 3 months.
Our spirit delivers no ordinary products
FAQ

I've seen cold brew infusions on the market. Can I cold brew this infusion myself?
Yes. Cold brew infusions can be wonderful = healthy and great value compared to the cold alternatives. Although the absence of heat means that the particles have less energy, are less agitated and therefore flavour / chemical infusion is a lot slower, they can often develop more complex flavours over this longer period of brewing. We always recommend starting with just a small amount of boiling water - just cover the tea or the tea bag, leave for 30 seconds and then top up with fresh, cold water and leave to develop for a day in the fridge. A spring of mint, a spoon of honey at the finish can be great. We have chosen the Hario Cold Brew Tea makers as part of our range and we recommend them highly for job.

Delivery & Returns

UK Standard Delivery: £3.95
UK Next Day Delivery (mainland UK only): £9.95 (Order before 12pm)
International Delivery is available, please see our delivery page for details. For more information and Terms & Conditions, please see our Delivery page.